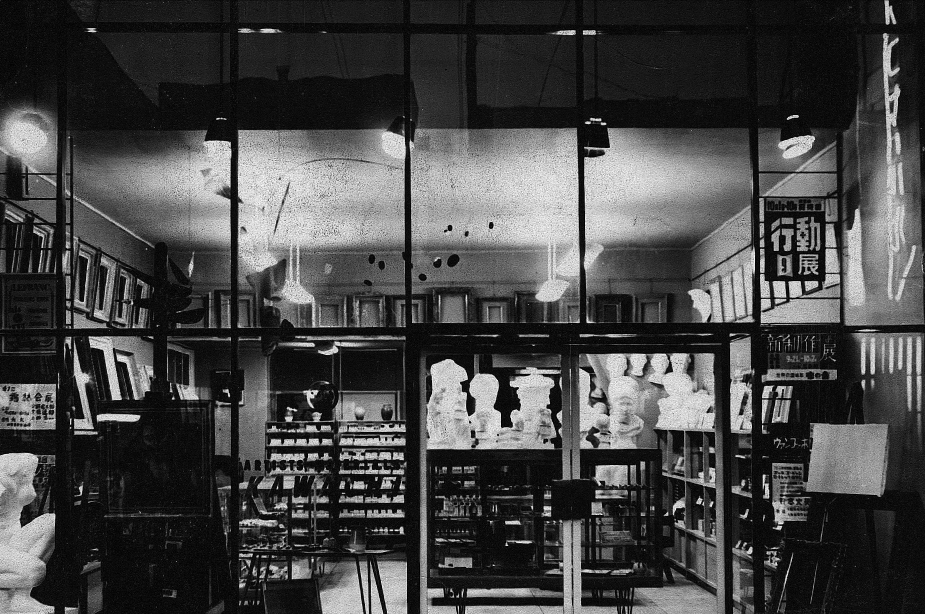 Known for its contribution to the history of "Shinsaibashi Modernism," the "Kawachi Art Supplies Shop" has revived its brand.
Osaka city has exceeded the population of Tokyo during the late Taisho period. It was once called "Dai-Osaka," one of the world's largest megacity and the symbol of modernization in Japan with "Shinsaibashi" being at the forefront of innovation.
The Kawachi Art Supplies Shop, as its name suggests, is an art supplies shop that was established in Shinsaibashi back in 1920. Kawachi has a reputation for its sophisticated and exquisite woodworks. Along with framed calligraphies and paintings, the manufacturing of "camera obscuras" was one of the key pillars of business. It later enabled Japan to become the major manufacturer in the industry.
Kawachi's original products such as frames, art supply boxes and ink brushes were used by a lot of writers and cultural workers. The names were signed to distinguish the year of production by famous writers and to also determine counterfeit works. Kawachi has been handling paints, charcoal papers, watercolor papers and various art supplies from overseas at the time. * Kawachi was also known for taking care of the Japanese-French painter "Tsuguharu Léonard Foujita's" works during the war, as well as maintaining friendships with Osaka 's renowned writers such as "Narashige Koide," "Yuzo Saeki," "Rinsaku Akamatsu" and "Gyo Fumon."
Shinsaibashi was at the forefront of modernism and latest Japanese designs back then. The Kawachi Art Supplies Shop relocated to Shinsaibashisuji 1-chōme which was on the north side of the current Sogo Department Store designed by Japanese architect "Tōgō Murano" in the early Showa period. While the shop was operating its business under the name "Kawachi" until 2016, it received patronage not only from painters, but also from a wide range of artists including novelists, actors, designers and architects.
Currently, Kawachi's head office is located in "Tokyu Hands Shinsaibashi" and continues its business with four other shops in Osaka, and another shop in Kobe. Kawachi has recently revived its old name for the online debut of a new original brand.
Footnote 1: When there weren't many art dealers prior to the war, the founder of Kawachi Art Supplies Shop, "Shun Kawachi" received about 20 paintings from "Tsuguharu Léonard Foujita" who was in Europe during the war and they were kept in the Shinsaibashi shop. However, the shop was burned down during the Osaka air raid and it became the city of despair. "Shun Kawachi" apologized to "Foujita" who has returned home after the war but he responded by saying, "It wasn't your fault, it was because of the war so please don't worry about it." After hearing "Tsuguharu Foujita's" words of kindness, "Shun Kawachi" felt relieved and this little episode was kept in record.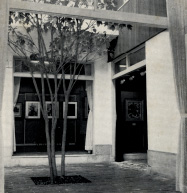 The「GALLERY KAWACHI」back then. An art gallery has been built within the shop. It had an inner courtyard and an abundance of natural light that enabled the guests to enjoy the colors of paintings.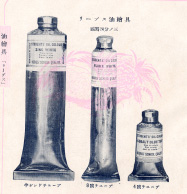 We also had various types of high-quality paint that were imported.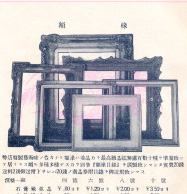 Frame processing continues to be "Kawachi's" area of specialty to this day.